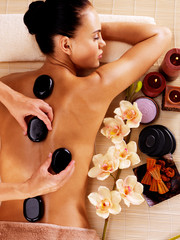 While regular massages may feel extravagant, they are an excellent tool for maintaining a healthy lifestyle. So if you really need them, here are 10 excellent reasons to justify your next appointment.
You sit at a desk all day
If you work sitting down all day, odds are your posture has suffered. Shoulders and neck hold tension when stressed, while prolonged sitting leads to weak gluteals and a weak low back. These muscular imbalances can lead to pain and dysfunction. Getting a massage on the regular can correct these imbalances, encourage proper muscle function, and reduce pain.   Who wouldn't want to battle these conditions with something as simple and pleasant as massage.
You're stressed or depressed
Human touch can be therapeutic and relaxing. A study of women with breast cancer showed that those who received regular massages felt less depressed about their condition than those who didn't receive massages. Massage also increases happy hormones dopamine and serotonin while reducing stress hormones. If you've been feeling a little blue, treat yourself to a massage and reap the relaxing hormonal benefits.
You battle high blood pressure
Studies have shown that those who partake in massage not only have lower blood pressure in the hours following a session, but lower blood pressure in the days and weeks following a session. It has also been shown to immediately reduce heart rate by as much as 10 bpm. This is incredible. If you are struggling with high blood pressure, try incorporating massage into your life on a semi-regular basis. It could work wonders.
You just can't sleep
Massage encourages the release of certain hormones that help people spend more time in deep sleep, the most restorative stage of the sleep cycle. A study of insomniac postmenopausal women showed that massage is an extremely effective treatment for increasing sleep and promoting relaxation. If you suffer from sleep disturbances, massage can become a positive force for encouraging sleep in your life.
You seem to get sick… a lot
Massage actually boosts your white blood cell count, thereby improving your immune function. In fact, the benefits can be measured after only one session. Massage also reduces stress, the silent killer of a healthy immune system. Luckily, cortisol, the stress hormone which batters immune function, actually decreases with massage therapy.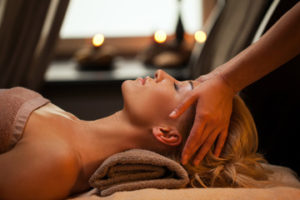 You suffer from headaches
If you suffer from tension headaches often, regular massages can be key to thwarting them. It has been shown to decrease headaches in both frequency and severity, with many of the desired effects occurring immediately after the first treatment. And, hey, it's way more pleasant and enduring than that Advil you were going to pop.
You live an active lifestyle
While regular workouts are the best way to build muscle strength, massages can help relax the muscles after a high level of physical stress. This maintains muscle elasticity and strength making you less susceptible to muscle related injuries. That means less muscular pain, less exercise-induced injury, and greater range of motion — all from something as simple and pleasant as massage.  Massage is a must for body building athletes and weekend warriors to maintain muscle immunity against injuries.
You are trying to lose weight
Under constant stress of work and irregular dietary habits, an individual's body metabolism can often become sluggish and can result in increased body weight due to accumulation of fat. Studies show that massage can not only aid with muscle relaxation and recovery but can also stimulate body metabolism. An active body metabolism means that your body can burn up nutrients much quicker and will lead to reduced fat. I mean, can you find a more pleasant way to burn those calories?
You want Amazing Skin
Massage works all the way down to cellular levels. Studies show that massage zaps cellulite and  improves collagen synthesis.  Not only that, the increase in collagen production helps battle the signs of aging and keeps your skin looking soft and subtle.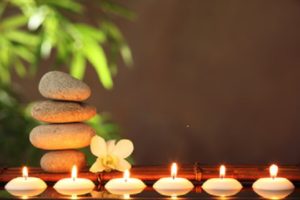 You need a Mini- Escape!
Traffic jams, office meetings, demanding bosses, long lines at the store, a phone that just won't stop ringing…… Sometimes you just need to feel like you've escaped from the outside world and all that entails. Massage is the perfect way to escape, take a moment for yourself and face the rest of your day with a smile.
Massages can benefit almost everyone. From Swedish to Rolfing, there is a therapeutic massage out there that can work for you. With all of these health benefits, even one session a month could make all the difference in the long run.